Bites & Business is an unique and dynamic network for working women and female entrepreneurs.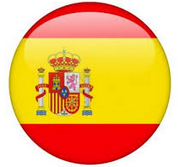 Bites & Business Málaga was launched in October 2014. Working women, employed or self-employed can join the Bites & Business network dinners. The dinner events are organised by city coordinators Joyce van Ombergen and Else Beekman. Women of all nationalities are welcome and the common language will be English.
PRESS RELEASE: New Malaga Bites & Business network diners
Envelope method
On the dinner events you will meet like-minded women. The goal is to inspire each other with your experiences and therefore help each other with your daily challenges either if they are work-related or private. There will be no speaker neither a theme. We rather give the inspiring participants time to connect, network and exchange ideas by using the envelope method™, which wich everybody can tap the brains and network of the other participants. All this happens while enjoying some good food and drinks.
Bites & Business has its origin in The Netherlands were dinner events are held in 20 cities. We are proud to be the first Bites & Business city abroad!
No membership fee
Networking events of Bites & Business are membership free. You just pay the event fee (25 euros) and this includes dinner, wine, water and coffee. The setting is informal, inspiring and work oriented. You will meet new women, get new ideas, tips and resources for all life moments.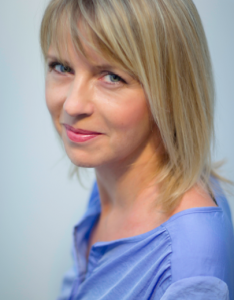 Meet the coordinator: Joyce van Ombergen
My name is Joyce van Ombergen-Jong (1968) and I live on the countryside of Alhaurín de la Grande (Málaga) with my husband Joost, son Dave (15) and daughter Robin (13).
I offer personal and business coaching in Spain and via Skype. I coach employees and entrepreneurs and inspire them to create their own success stories. I work for a wide range of organizations, independent entrepreneurs and individuals. In 2011 I published my first book "The Online Coach" in which I describe how you can successfully coach in a caring and meaningful way via Skype. My goal is to make a real difference in a world where everyone is online with each other 24/7, but where people rarely feel actually 'connected' with each other.
I´m very happy to join the Bites & Business team together with Else Beekman. Málaga is the place to be…. so hope to see you there!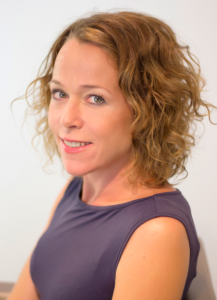 Meet the coordinator: Else Beekman
My name is Else Beekman (1973) and I live in Fuengirola (Málaga) with my husband and my sons Yanick (5) and Matiz (4). I own the two websites InSpanje.nl (Spanish news in Dutch) and MeerSpanje.nl (travel information on Spain). Furthermore I am journalist and copywriter for several magazines and websites about Spain and in the travel industry. My specialism is Spain, though for me anything can be quite interesting as long as you dive into it. Because the world of (online and/or social) media is changing faster than we can blink our eyes I try to keep up with all those changes. It is not all about writing anymore these days, but also about marketing content to find the people who are interested to read it. In Bites & Business I see a great opportunity to meet interesting women of all nationalities in a nice social context. I am very happy to join forces with Joyce van Ombergen and to be able to make this formula very succesful in Spain too. Hopefully you will join us!
Agenda
Our dates for 2017 are:
Wednesday, February 8th